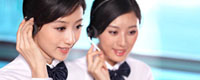 Name: James
Mobile: 0086 18118005219
E-mail: info@moresharesigns.com
Add: No. 868 JingQi Road, Fengxian District, Shanghai, China
Skype: +8618118005219
WeChat: Cindy2018L
whatsapp: 0086 18118005219
QQ: 56273501@qq.com





1, I want to make a door sign, outdoor guide sign..., but i do not know which kind of materials, shape want,
=> You just want offer me the content informatin - including words, pictures and size, where you want stable,
we will according your requirement offer an artwork for your reference,
the artwork will be very cleary showed each detail for your confirm,
2, Because the sign always finished by painting, screen printing, we required product must be ECO- friendly?
=> We promise offer ECO- friendly product, we use High-quality auomotive paint and
Metallic ink for painting and screen printting finsihed, SGS certification, ISO9001,2000 factory,
3, I would like to Recycle signs, i want to change my nameplate, informaion in signs always?
=> We have the specially system, you can replace signs information anytime, anywhere
4, What's your company warranty, product resistant?
=> Moreshare offer 10 years Guaranty, Weather/impact, waterproof, Anti-dust resistant,
5, When we get your product, I am not familar with installation?
=> We will offer tools, Manual, keep you easy, simple finsiehd installation,
6, We are the advertising company, wholesale signs in market, I would like BUY signs materials instead of signs maker company?
=> Moreshare is the headstream of signs materials, collect materials you will be save more cost,
and easy customized signs for your customer, if you want check materials information, please kindly contact wtih us,